Congratulations on wanting to find out more on how to be a nurse. I say congratulations because it is a very honorable and rewarding career. It's not always easy, but nurses play a vital role in the health of our society. Becoming a nurse also shows that you have the drive to set a goal, pursue it, and accomplish it. Nursing degrees are not easy to obtain, and they require a lot of time, energy, effort, and sacrifice.
While the steps on how to become a nurse are fairly straightforward, thinking ahead to what you want to do with your nursing career is beneficial. Here are some things you'll need to think about and do when trying to determine how to be a nurse.
What Nursing Path Should You Pursue?
While nursing paths can always be changed in the middle of a career, it is helpful to have an idea of what kind of nursing you'd like to get into. That way you can know where to go to school, what kind of degree to get, what kind of license to get, and if something like a Certified Nursing Assistant (CNA) or Licensed Practical Nurse (LPN) is for you. The difference between a CNA and LPN can be found here.
When determining the path of nursing to pursue, think about what you have a passion for and what inspires you. Do you want to work with children? In surgery? Do you want to be a nurse practitioner? Do you aspire to work in administration? All of these things will have you focused in different places during your education.
As will all careers, you can make changes midstream, but it is helpful to have a general idea of where you want to go.
Get a Nursing School Degree
Becoming a nurse requires getting a college degree. If a 4-year degree seems daunting to you, nursing can be a helpful career path, because nursing degrees can be attained with a 2-year Associate Degree at many schools. Of course, a 4-year degree makes it easier to get a job, and will sometimes pay better.
Time availability is a big factor in where to go to school and what nursing degree to go after. When you want to know how to be a nurse, think about family and job commitments. Sacrifices are required for any higher education degree, but with online college courses, you can more easily find a degree plan that fits your lifestyle.
Don't forget that you'll have to pay for your nursing degree. Often times that can be scarier than the actual course load. Make sure to speak to your school about financial aid, scholarships, and grants.
Obviously, a nursing degree is going to be heavy with Anatomy and Physiology classes. To get a great A&P study plan, click here or the image below.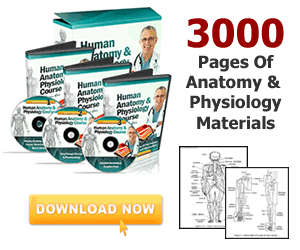 Get Licensed
Becoming a nurse requires getting a license. The license will depend on the type of nurse you want to be. CNAs, LPNs, RNs, and Nurse Practitioners all require a different license or certification. Check with your state to know what exams are required, what nursing study materials are available, and where and when you can sit for the exams. Without a license you can't practice, so make sure to get it taken care of as soon as possible.
How to Be a Nurse if You Have A Different Degree
Many people come out of college with a non-nursing degree, and soon realize they hate their career field, and would like to be a nurse. That is an option! If that is what you are looking at, you can get an Accelerated Bachelor of Science in Nursing (BSN). An Accelerated BSN allows nursing students that already have another Bachelor's Degree not to have to take a full 4-year course load to get a nursing degree.
How long does it take to complete an Accelerated BSN degree? It's typically between 12-18 months.
Stay the Course When Learning How to Be a Nurse
When you want to know how to be a nurse it is important to know that becoming a nurse won't happen overnight. It requires time, perseverance, sacrifice, and energy. But it is well worth it. Thing about what kind of nurse you want to be, and think about whether you want to take classes in person or through online college courses. No matter what you choose, good luck in your endeavor!